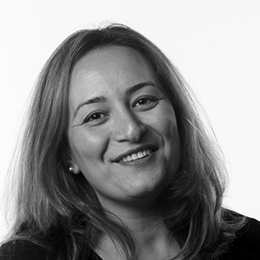 Başak Atlan, IDSA
West District Chapter Representative  |  2021-2022
Chair, IDSA San Francisco Chapter  | 2019-2021
Başak Altan is a Design Strategist, Design Educator, Future Thinker and Connector. She helps her clients reimagine an inspiring future for their organizations through design. As a future thinker and connector, she provides expertise in discovering how the human story of her clients' innovations connect to technology, environment and future business models.
For over 20 years she has been providing leadership on design and strategy services in the intersection of business, technology and education. The teams she helped innovate with new ideas and processes to transition to a circular economy have consistently received international awards and recognition for sustainability and social impact achievement.
 Başak is the current IDSA's West District Chapter Representative. She is also the founder of the Bay Area Turkish Society. Başak holds a Bachelor's of Industrial Design from Syracuse University and a Master of Business Administration from Presidio Graduate School. She was honored as a part of the Young Society Leaders in 2018 by the American Turkish Society.
Her work has been published and presented in TED, Architects' Journal, Architecture Magazine, Architectural Record, Metropolis, Van Alen Report, Surface Magazine, the New York Times, Van Alen Report, Van Alen Institute in New York City, the  Royal Institute of British Architects in London, the French Institute of Architects in Paris, USAID Headquarters in Washington D.C. and ICFF in New York City.
---
West District Chapter Representative Statement of Candidacy 2021-2022
I believe in the power design plays for positive social and environmental impact. For over 20 years of my professional design career, I had the opportunity to work with amazing people who care about what they do. Chairing the IDSA-San Francisco Chapter with a fantastic team of officers was a meaningful way to connect with the design community in the Bay Area and share my diverse professional experience. Extending my network of collaborators to the larger design community and curating diverse conversations that resonated with our professional network anchored my deep belief in our collective potential to create thriving futures for a more sustainable and just word.
I hope to continue the momentum of the West District's initiatives and build on collaborating on collective events that align with IDSA's mission. I am looking forward to being a part of IDSA' s impact in our professional network as the West District Chapter Representative and lead by using the power of design for good.