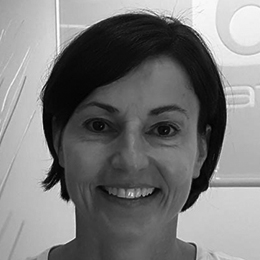 Maureen Carroll, IDSA
Founder | Creature, LLC
Maureen Carroll has over 30 years of experience as an industrial designer, helping corporations, start-ups and entrepreneurs gain insight into their customers, provide meaningful innovation and develop their visual brand language and design strategy.
She currently leads Creature, LLC, a company she founded in 2003 to create innovative product solutions for consumer, medical and industrial products. Under her design leadership, the firm has won numerous design awards, including prestigious IDSA International Design Excellence Awards (IDEA), Red Dot awards and Medical Design Excellence awards.
Maureen began her career at Daedalus Design in Pittsburgh and went on to work as an industrial designer and design manager at Inno in Atlanta, and then Sundberg-Ferar. In 2017-2018, she taught first-year industrial design students at Georgia Institute of Technology as part of the school's initiative to include more full-time professionals in their faculty.
She holds numerous utility and design patents, and is an active member of the Industrial Designers Society of America (IDSA) and the SouthEast Medical Device Association. Maureen graduated from Rochester Institute of Technology in 1985 with a BFA in industrial design.
Maureen volunteers with Georgia Audubon and is a founder of Friends of Erskine, a non-profit group working to restore the city of Atlanta's little known and long-neglected first public fountain.
---
Statement of Candidacy
I have been a member of IDSA since graduating from RIT in 1985, and later became Secretary/Treasurer for the Western PA chapter. IDSA has been a trusted resource throughout my career: an organization I turned to for inspiration and a means to have energizing conversations with a diverse set of designers, with whom I might otherwise have never had the opportunity to connect.  I've attended conferences, participated in portfolio reviews, been a juror for the IDSA Student Merit Award competition, mentored students and helped organize (and be a studio host for) the Design Studio Tours for the 2017 International Design Conference in Atlanta.
Being Secretary/Treasurer on IDSA's Board of Directors is an opportunity to give back to the organization at a higher level. My main interest would be to examine how IDSA uses its funding and influence, and to use design thinking to best align financial expenditures with the interests and needs of the membership. As the founder/owner of Creature, a design consultancy in Atlanta, I've had to learn about the financial and business side of industrial design and have managed to sustain the company's performance through the 2007-2009 recession and now, a global pandemic. I would bring the same open-mindedness, creativity and enthusiasm I've brought to this role to the position of Secretary/Treasurer on the IDSA Board.