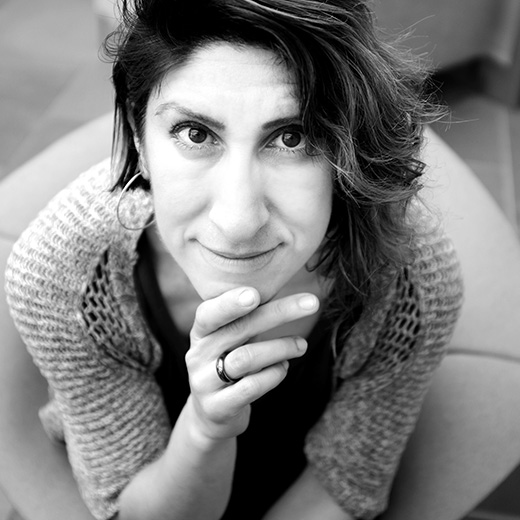 Kohar Scott
Assistant Professor | San Jose State University
Kohar Scott started a full-time role as Assistant Professor at SJSU in the Fall of 2020 after teaching as an Adjunct Professor in the Industrial Design Program since 2015. Having grown up in Cupertino, she graduated Magna Cum Laude from De Anza College, left to attend UCLA where she was inducted into the Phi Theta Kappa Honor Society, and graduated from ArtCenter College of Design in Southern California in 2000 with a BS in Product Design. In 2019 she completed her Masters in Design at SF State where she was inducted into Epsilon Pi Tau and awarded the Warner Award for her research project in design education.
Kohar's industry experience ranges from boutique design firms, large consultancies, mid- and large-size corporations, and eventually even consulting on her own. Her background includes a focus on color, material, and finish (CMF) and industrial design. She holds multiple patents, and her client list includes industry leaders in consumer electronics, pro-audio, toy manufacturing, personal care, and soft goods. Her current research revolves around the use of color and materials, and how technologies such as AI, VR, and AR can help solve problems in design.
After an adventurous sojourn around the world in her career, parenting, and in travel, she is enjoying giving back to her community through teaching and raising her two daughters in the South Bay Area.
---
Statement of Candidacy (Education Council - West | 2022-2023 term)
My journey as a design educator started nonlinearly. Inspired by some of my best instructors, I started studying English Literature as an undergraduate at UCLA with the intention of becoming a teacher. But when I learned about the industrial design field, I was hooked and dropped out of UCLA to attend ArtCenter College of Design in Pasadena, CA. After graduating from ArtCenter in 2000 I enjoyed a fulfilling career working in the corporate environment for companies such as Mattel and M-Audio, to consulting for firms such as Hauser and Ashcraft and eventually contracting independently. Now, my career has led me back full circle to teaching and I am passionate about both teaching and design.
I believe in bridging the gap between academia and industry and IDSA is a great partner in this effort. I hope you will consider my candidacy for this role in IDSA's Education Council. I am committed to providing equitable education to those interested in design and have the industry experience to be effective in my role.