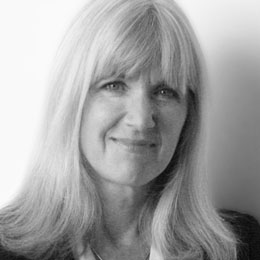 Kim Erwin, MDes
Co-director, Program for Healthcare Delivery Design; Research Professor
University of Illinois at Chicago (UIC)
Kim Erwin, MDes, is co-director of the program for Healthcare Delivery Design in the Office of the Vice Chancellor of Health Affairs at the University of Illinois at Chicago, and a research professor at the UIC School of Design.
Erwin applies design methods to align evidence-based medical interventions with human behavior to accelerate adoption by patients and clinical staff. UIC's Healthcare Delivery Design program targets care redesign through merging principles and methods of human-centered design with the science of medical research.
Previously, Erwin served as an associate professor at the IIT Institute of Design and director of its Center for Collaborative Healthcare Design.
---
When Talk Isn't Cheap: Designing cost conversations for high-risk pregnant women and their doctors on Chicago's South Side
When a doctor outlines a complex treatment plan, many of us would ask—how much is that going to cost? For high-risk pregnant women—even those whose direct healthcare is fully paid by Medicaid—the actual cost of going to 20+ pregnancy appointments can be thousands of dollars.
Doctors increasingly are being asked to include "financial harm" as a consideration in patient care. The Cost of Care Conversation project, funded by the Robert Wood Johnson Foundation, uses a design-led approach to structure and support cost conversations.
Kim Erwin, MDes, of the University of Illinois-Chicago (UIC), explores experiences of women served by three OB/GYN clinics on Chicago's South Side and the OB-GYNs, nurses and staff seeking to deliver quality care.