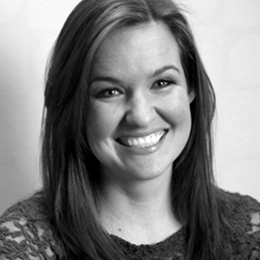 Jordan Bahler, IDSA
Lead Industrial Desinger
Delta Faucet Co.
Jordan Bahler, IDSA, is a lead industrial designer at Delta Faucet Company, which she joined in 2012. Previously, she was principal at Plaid Design Studio and an industrial designer at IMMI.
Bahler has served as chair of the IDSA Indiana Chapter since 2015; has been an officer since 2010; and as a member of IDSA Indiana since 2006. She is a board member of the Design Arts Society at the Indianapolis Museum of Art. She earned her bachelor's degree in industrial design from Purdue University with a minor in computer graphics technology,
Bahler aims to build an authentic lifestyle both at home and at work. She isn't afraid to challenge the status quo and feels the best designs, solve problems the consumer didn't even know they had. 
"Entering IDEA can fast track any designer's work right into the history books," says Bahler. "Becoming a part of the collection at The Henry Ford wouldn't have even been on my radar as a young student pondering a career in design! Yet now—thanks to IDSA and IDEA—regardless of your reach as an individual, your work can be considered for such an honor!"
Her advice for entrants: "Enter well. Put your best self out there. You can't win if you don't try and you'll always wonder what could have been. With every passing year the competition gets tougher because more people are paying attention, recognizing the prestige that IDEA carries. This year could be your turn in the global spotlight!"