Author:
Company/School:
Rochester Institute of Technology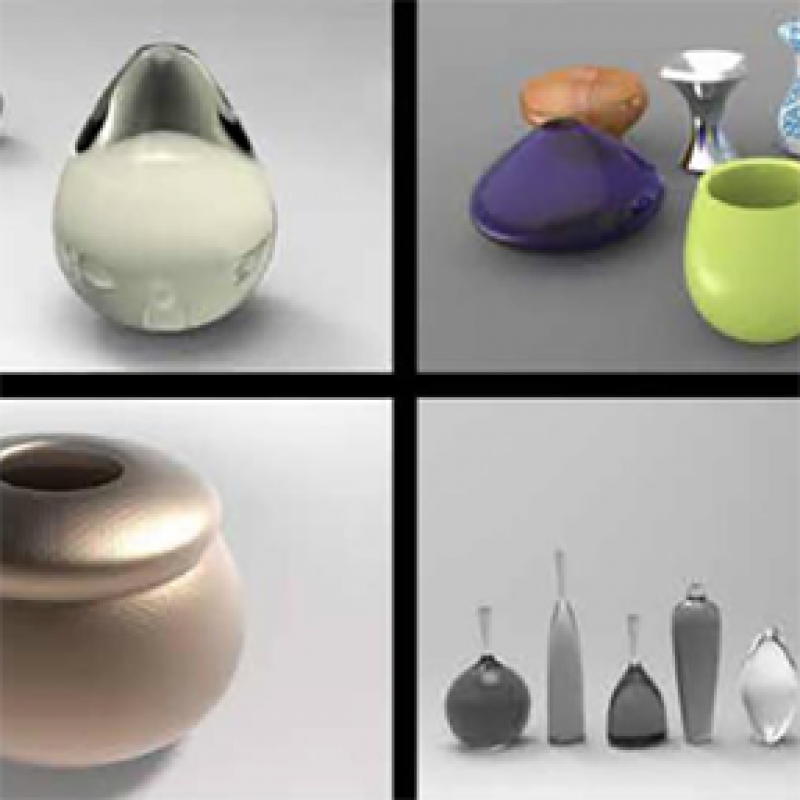 Alex Lobos and Stan Rickel
Rochester Institute of Technology
1. Introduction
Visualization and fabrication tools in product design are evolving at a dramatic pace and are producing more intuitive and affordable technologies. These technologies open many opportunities for designers to tinker, explore and develop both artifacts and solutions for the challenges faced in today's society. Debates continue on how the use of digital visualization processes such as computer aided design and digital illustration compromises the exploration of three-dimensional forms and empathic user understanding (Lee and Park, 2003).  The tools available today successfully integrate digital and physical methods for the generation of 2D, 3D and even 4D concepts, all in a continuous and effective way. This paper describes a case study titled "Hybrid Ideation and Fabrication", which focuses on a recent yearlong collaboration between a top Industrial Design program, a leading software company and the methodologies employed.
The main objective of this collaboration was to explore the integration of analog and digital tools in new product development, and to maximize the designers' ability to understand, test and refine their ideas. Departing from the traditional model of discreet courses taught in single term, a unique collaboration across the entire graduate level curriculum provided the students the means and the breadth to apply these tools across multiple courses simultaneously, and spanning the full academic year...read more.