Whether you're looking to elevate your thinking or your business model, a radical new concept or two may be needed to revitalize! While designers are change agents, we often resist change ourselves—yet radical thinking is vital to our profession. The IDSA Midwest District Design Conference 2017 at the Milwaukee Institute of Art and Design (MIAD)—ranked among the top 10 US industrial design programs in the country—will dig deep into the how, why and what of radical concepts, radical thinking and how they may change your life—as well as the lives of others around you.
We will explore radical thinking and concepts together from a wide variety of creative disciplines. These ideas will give you the tools to affect and effect change from within and without.
From April 28–29, 2017, we will converge in Milwaukee to bring radical minds, concepts and thinking together to create something new in each and every one of us. Let's experience Radical Concepts. Follow the journey using #IDSAMWDDC @IDSA on Twitter; Industrial Designers Society of America on Facebook and LinkedIn; and @IDSAdesign on Instagram.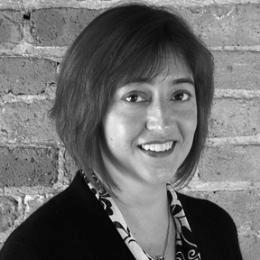 Marianne Grisdale, IDSA
Midwest District Vice President, IDSA Board of Directors