A gathering built to recognize the unique talents, initiatives and challenges of women in the industrial design industry.
Fresh off the heels of our SOLD OUT Women in Design event in 2019, IDSA is thrilled to continue our mission to create welcoming and safe spaces for critical conversations about the industrial design industry. Women in Design is just that kind of event and aims to disrupt decades-old patterns of inequality by establishing a new, more inclusive and balanced design industry. 
Join us in Columbus, Ohio for one and a half days of dialogue and fellowship with some of the leading female and female-identified designers who are making an impact. Hear from designers who represent all stages of a career and who work across a broad spectrum of practice areas including industrial design, UX, service design, and more. The event also provides the opportunity to interact with other design professionals facing similar challenges, and to build your network with many supportive voices who can elevate your craft.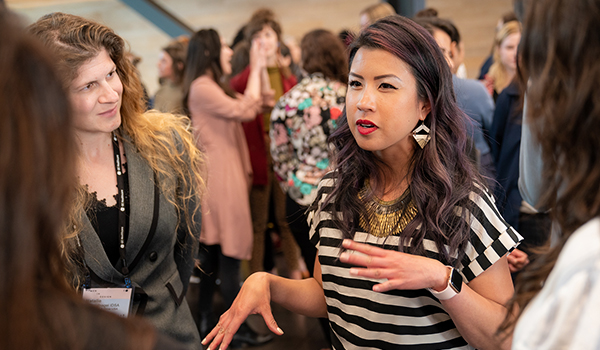 At the Women in Design Deep Dive 2020, attendees will not only have the chance to participate but also become part of the conversation through a series of exceptional lectures and insightful workshops. Women and men are invited to explore the challenges faced by women in design today, and generate meaningful solutions for inclusivity and gender parity in the workplace.
Join us as we celebrate inspiring leaders who are forging their own paths and energizing future generations to follow in their footsteps. As creative professionals and change-makers, it is our responsibility to question the status quo and contribute to building new norms for our profession.