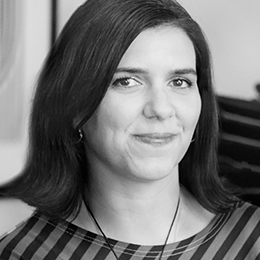 Dora Drimalas
Executive Creative Director and Co-founder, Hybrid Design
Dora Drimalas is the co-founder and executive creative director of Hybrid Design in San Francisco. Her extensive background in brand strategy and graphic design has allowed her to work intimately on projects with some of the largest brands in the world, such as Nike, The North Face, Rapha, Pinterest, Google, Apple, Samsung, Mohawk Fine Paper, Steelcase, TED Conferences, Lego, AT&T, Verizon and Starwood Hotels.
Her desire to create the most innovative work possible brings her to the intersections of design, content and culture within multiple mediums, and she is always looking for new answers.