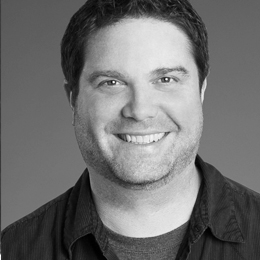 David Singer, IDSA
Creative Director
IN2 Innovation
David Singer, IDSA, is a design strategist focused on creating innovative product design and service experiences that help clients achieve positive growth. As creative director at IN2, he guides organizations to define and implement design vision based on user-centered insights.
Previously, Singer was a principal designer at Motorola's Design Integration Group, and spent a 10 years at design consultancies Brooks Stevens Design and Ignition.
Believing that innovation is a balanced process, he thrives on the journey from idea generation to idea execution—leading dynamic teams to apply the appropriate balance of strategy, user-centered research, aesthetics and functionality to new products and services.  His work for Legrand was recognized as an IDSA International Design Excellence Award (IDEA) finalist; and his projects have been honored by Consumer Electronics Show (CES) Innovations; Appliance Manufacturing; and Japan's G-Mark award. He holds more than 20 patents.
Throughout his career, Singer has forged relationships working with clients such as Electrolux, Frigidaire, Newell Brands, Snap-on, Hershey's, Motorola, SC Johnson, Legrand, Hitachi Medical Systems, GE Medical, Porter-Cable, Sunbeam, AMX, Texas Instruments, Evenflo, Fossil and Adams Golf.
He graduated from the University of Cincinnati with a BS in industrial design.
---
Workshop / IN2 Innovation
Innovation at the Speed of Business
The IN2 Innovation team's collaborative session will showcase innovation practice in action. In this workshop, you'll get to see, and participate in, the professional design process.
This workshop will focus on why we apply our skills the way we do. Together we'll approach a problem, establish a foundation, rapidly generate ideas and visualize a new solution that's ready to share primetime with a client. Get an inside look at an award-winning approach to innovation—and how to do it quickly.