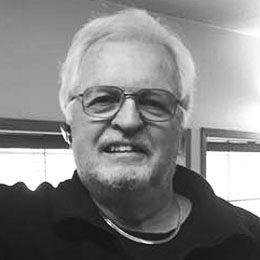 Leroy J. Lacelle, FIDSA
Inducted into the Academy of Fellows: 1988
Lacelle received a BFA in industrial design from Michigan State University, and an MS in Product Design from Illinois Institute of Technology. He began his career with Mel Boldt and Associates in 1966, as a junior industrial designer specializing in consumer products. In 1968, he joined Harold Lewis Malt Associates as a senior industrial designer.
In 1970, he became senior designer for the American Sterilizer Company developing medical products.
In 1972, as senior industrial designer for Hewlett-Packard (HP), he developed desk-top computer product design language for HP's mid-1970s computer systems. In 1976 he became founder, owner and president of Designhaus, Inc., an engineering and industrial design consultant firm.
In 1980, he was Product Design Manager of Advanced Technology Labs, and in 1985, re-established and relocated his office of Designhaus to Seattle. In 2002 he became Director of Design and Operations, Designhaus/UMD Technology and later Research Director for Herbert Research.
He was awarded 17 national, regional and international product design awards, and holds a number of U.S. design patents. An active member of IDSA, he has held a number of Chapter and District offices, and was National Conference Chairman in 1984. He was awarded IDSA fellowship in 1988. He is also a member of the Society of Plastics Engineers.