Author:
Company/School:
North Carolina State University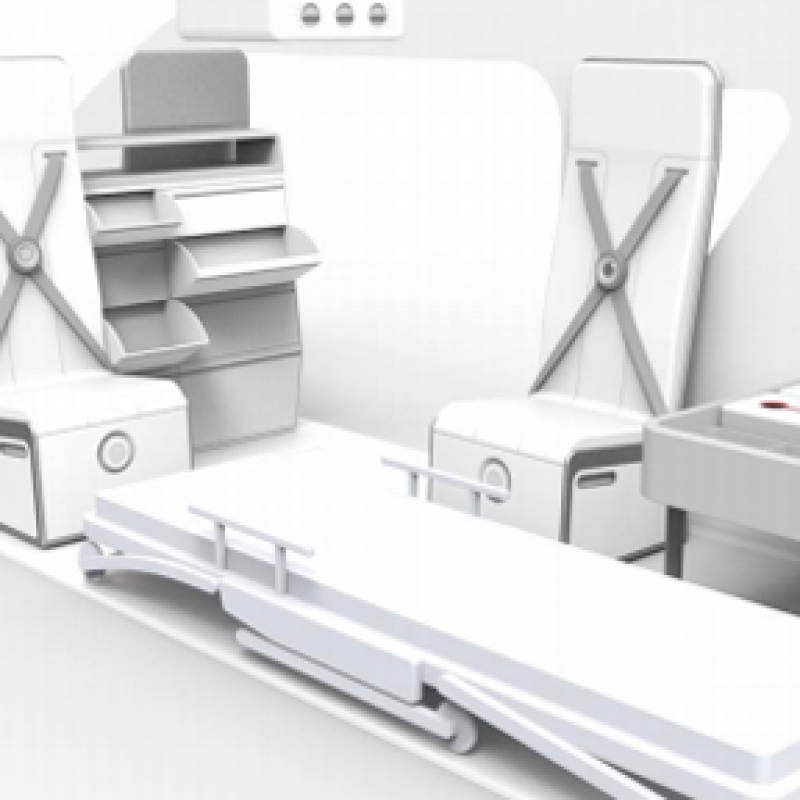 CO-DESIGNING AN EC 135 AIR AMBULANCE CABIN
Sean Jalleh
North Carolina State University
The inter-hospital transfer is a complicated process that requires specialized emergency personnel, equipment and vehicles.  The Air ambulance has become popular for this purpose due to its ability to minimize the patient's time out of a hospital, having better trained flight paramedics to ensure stability of critical care patients and being able to accommodate the required medical equipment for stabilizing the critical care patient throughout the transfer (Warren et al., 2004). The current estimated number of air ambulance flights for rotor wings in the US is 400,000 (Association of Air Medical Services, 2011a) with 70% of these flights dedicated to inter-hospital transfers (Association of Air Medical Services, 2011b). However, the air ambulance helicopter cabin has remained largely unchanged despite the numerous changes in protocol and the types of patients that are transferred across hospitals. A fresh look was taken of inter-hospital transfer through a co-design process with two flight paramedics and a flight nurse from a level 1 trauma center. The team addressed modern requirements, medical crew safety and increased accessibility to medication, equipment and patient via an updated EC135 Air Ambulance Cabin.
Downloads