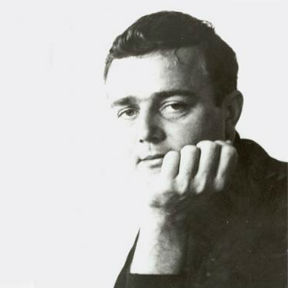 Charles Randolph Pollock, FIDSA
From The New York Times:
"Charles Pollock, an industrial designer whose vision of 'a simple line in space' led him to develop sleek, functional chairs that became a hallmark of executive suites in the latter 20th century, died [Aug. 24] in a fire in South Jamaica, Queens. He was 83."
From Co.Design:
"Charles Pollock, was an essential, but almost secret, player in the midcentury industrial design movement. Born in Michigan, he studied design at the Pratt Institute in Brooklyn, and would later go on to work for both Charles Eames and George Nelson…
In 1958, while working under Nelson at Herman Miller, Pollock designed the curvaceous and now-iconic Swag Leg Armchair (although Nelson was widely credited for the creation). Most notably, in 1963 he introduced the Pollock Executive Chair through Knoll Studio. It remains office fixture to this day, making high-profile appearances on Mad Men and in the Metropolitan Museum of Art."
As part of the coverage of its 2012 Innovation By Design Awards, Fast Company orchestrated what turned out to be a really interesting conversation between Charles Pollock and Jonathan Olivares, who created the Olivares Aluminum Chair for Knoll that was released in June of that year. You can read their dialogue here. 
Finally, Knoll still sells the Pollock Executive Chair. On their site, they feature brief stories of both the late designer and his iconic work.