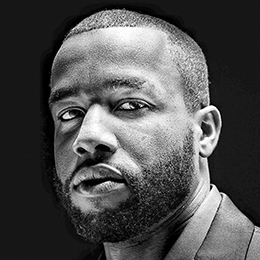 ClayVon Lowe, IDSA
Founder, D-Brand Designs
At-Large Director, Awards, IDSA's Board of Directors | 2019-2020
Co-Chair, IDSA's Diversity, Equity, and Inclusion Council (DEIC) | 2020-2022
Innovative, creative and on the cutting edge of tomorrow's designs, ClayVon Lowe, IDSA, based out of Charlotte, NC, is a leading authority in industrial design and custom automotive concepts.
He's designed everything from infant developmental toys for Baby Einstein/Kids II to home decor products in lighting, kitchen/bath and the nationally acclaimed KOBALT tool brand for Lowe's Home Improvement. Currently, he serves as design and development lead at Lowe's. He also tirelessly develops custom automotive concepts in his D Brand Designs studio.
Lowe earned his BID and MID from North Carolina State University's College of Design.
---
The Voice of the Customer
"Recognizing the need is the primary condition for design," insisted iconic designer Charles Eames.
Now, ClayVon Lowe of Lowe's tunes in the Voice of the Customer—a collection of data used to recognize the needs of the end user that can be captured through focus groups, interviews and reviews. To be an effective designer, you must learn to listen to The Voice of the Customer, interpret the data and prioritize findings to create a product solution.