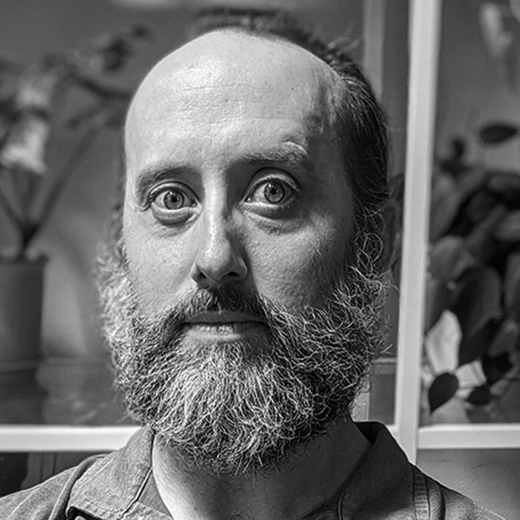 Chris Bartlett
Human Systems Engineer | Georgia Tech Research Institute
Chris Bartlett works as a Human Systems Engineer at Georgia Tech Research Institute with a shared appointment in Georgia Tech's School of Industrial Design. He supports the applied research thrust with a focus on product evaluation and design in the aerospace and healthcare industries. He has a BFA in sculpture from Louisiana Tech University (2011), an MS Industrial Design from Georgia Tech (2017), and a nontraditional career arch that spans everything from owning a brick and mortar bicycle shop to a summer spent as a maintenance technician in a South Louisiana cricket farm.
---
Medical Design Deep Dive 2020 Session Description
Analytics and Healthcare Design: A Multi-Pronged Approach to Design Analysis
Data analytics stands to have a profound impact on how design disciplines are woven together to solve the most complex problems facing the globe today. In the example of new hospital design, human-centered analytics can produce powerful insights and unlock empathy for users in the hospital space. Blending and visualizing several sources of quantitative and qualitative data draws out causality and informs decision making, aimed at improving the experience and performance of user groups. A multi-pronged approach to data analysis was used to measure the effectiveness of schematic changes made between rounds of simulation scenarios during participatory hospital design.