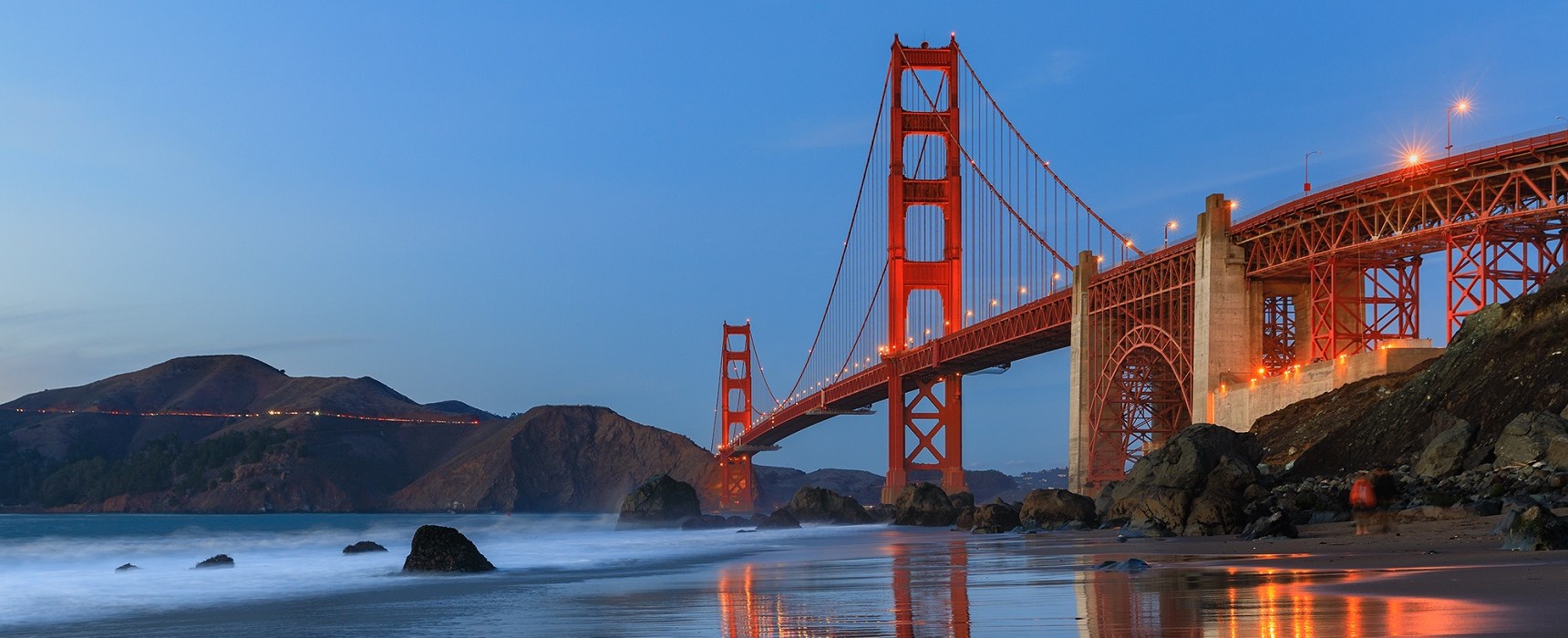 IDSA's final Chapter Spotlight of 2019—following Atlanta, Ohio-Central, New York City and Chicago—is IDSA San Francisco. The chapter leaders this year included IDSA members Basak Altan (Chair), Chrissy Livaudais (Vice Chair), Matt Potter (Secretary), Esther Lekeu (Treasurer) and Suki Leung (Social Media and Marketing Chair).
IDSA SF organized many fantastic events in 2019. The year began with a private tour of the Eames Exhibit at Oakland Museum of California, led by Llisa Demetrios, granddaughter of Ray and Charles Eames. In March, a panel discussion at Whipsaw's design studio, "Secret to a Thriving Consultancy," generated honest revelations from top Bay Area founders.
In April, the chapter was instrumental in putting together IDSA's sold-out Women in Design Deep Dive 2019 in San Francisco. The local community also flocked to an event at Bould Design in the fall that covered the design journey of the Nest Thermostat, from founding to acquisition. 
Last but certainly not least, IDSA SF brought back the Annual Bay Area Design Dodgeball Tournament for a 14th year. The game was a smashing success, as design teams across the region enjoyed reconnecting and engaging in friendly competition. 
Below, the IDSA SF officers share how they succeeded and what's next.
What did your chapter accomplish this year, and how did you do it? 
Our chapter was able to build on the momentum from the previous year by growing our design community's participation in our events. [We did this] by curating conversations on topics that mattered to our community, but also ones that were not usually in the periphery of design but as influential, i.e. block chain, unconscious bias etc. The topics we explored ranged from difficult topics to uncovering secrets to a thriving design consultancy.
Another way we were able to achieve this was reaching out to our community through active participation, so [they came up with] topics and events themselves. This allowed our chapter to facilitate conversations that mattered to our community by empowering them to host their events. We also were able to start a momentum in the South Bay through a series of events which sparked interest from the South Bay community.
 
Why do you think you succeeded? Did you do anything differently? 
There is so much to be done. I think we were able to keep tabs on the pulse of our community by networking with diverse audiences that had diverse perspectives on topics, and by giving opportunities to speakers that not everyone has heard from, alongside the known ones, while remaining grounded. We were diligent about highlighting diversity in topics as well as in panelists, in addition to the diverse range of topics explored. 
 
Tell us about you chapter. What makes it special?
We are the SF chapter, which means that there is a ton of things going on in the Bay Area. While this can be overwhelming at times, our team was able to select topics that inspired them and the design community—enough that out of all the events they can go to, they selected to come to ours. This wouldn't be possible without the active participation of the diverse design community in our events. 
We see our chapter as the stage setter, where we facilitate conversations that matter. When there is diversity, there is richness. Our chapter officers are a fantastic group of professionals, where every individual led specific events that were their passion by reaching out to their own network of professionals. 
 
What are your short-term and long-term chapter goals?
To wrap up the year with a fantastic holiday party, celebrate our work and pass the torch to the next group of officers.
 
What are you looking forward to? 
2020, where we will have more and exciting events to share with our design community.