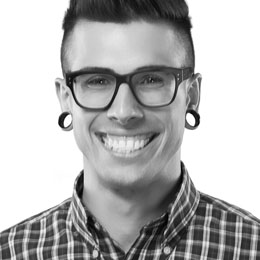 Ben Wiedmaier
Product Evangelist
dscout
Ben Wiedmaier is the product evangelist at dscout, a contextual research platform based in Chicago, where he translates business questions into scalable dscout projects, spreads the "good news" of contextual research and impersonates everyone in the office.
---
Gathering Design "Inspiration" From the Field
Designing without data or user input is a flat, inert exercise. Traditional methods of research, however, can feel inaccessible or out-of-sync with current design processes. Thankfully, emerging technologies—namely the mobile revolution—have made it easier than ever to capture meaningful moments from would-be users.
Ben Wiedmaier and Cam Balzer of dscout will share a contextual data collection platform where research is as easy as, "Show me what's under your kitchen sink." These moments, when stitched together, weave a picture of user highs, lows, wishes and needs. By the end, you'll be armed with an easily-deployable approach to impactfully inform every step of your design process, without the research vernacular or esoteric tool-kit.