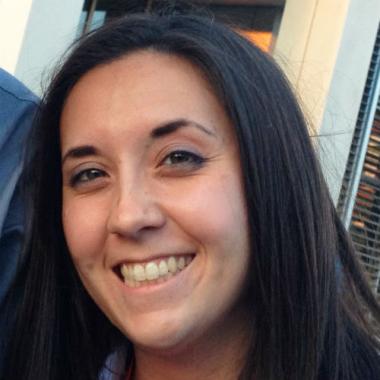 Victoria Spriggs /  Savannah College of Art and Design
2014 IDSA Southern District Student Merit Award Winner
What happens when you give a small child a sketchbook and let them run free in the woods lining a coastal town? You get an industrial designer. More specifically, the curious, young sketcher grows up to be Victoria Spriggs.
Spriggs, known to most as Tori, grew up in Spanish Fort, Alabama, which sits on the Mobile Bay off the Gulf of Mexico. She grew up playing outside, exposed to a robust fishing, boating and hunting culture. She also nurtured a passion for the fine arts as she explored the great outdoors that comprised her backyard.
"I had my first sketchbook at age four. It's full of crayon drawings of birds because I had an obsession with them for a while," Spriggs recalled. "I also have many memories of going outside, riding my bike and catching insects and small reptiles with my older sister. We'd put them in this little tub and study them, trying to keep them as pets."
Spriggs was fascinated by her small neighbors. She noted, "I was always doing sketches of these animals, doing anatomical studies. While I was learning to paint and draw I went to the natural world for my subjects. It has always been closely tied to my creative expression."
During her senior year at the Savannah College of Art and Design (SCAD), this deep-rooted interest would help her answer an elemental question posed by her SCAD professors: Who are you as a designer? "It forced me to examine: What do I really care about? I'm doing all these projects. I'm having fun. But what do they really mean?" she said. "I found out what I care about most is designing products that inspire people and teach them about the natural world."
Two projects in her portfolio suggest ways to fulfill that mission—and both came out of studios at SCAD.

For a minimally defined toy studio, she devised a nature-based play experience. "When I was picking a toy, I immediately decided to do an outdoor nature exploration toy," Spriggs recalled. "It took six weeks of brainstorming interactive spaces, modularity, climbing structures and tree interaction to develop my final concept which I call Embark: The Modular Treeclimbing System."
The portable, modular toy features six pieces that can be attached together around a tree to form a variety of climbing experiences. Reflecting on the language of the toy, Spriggs cites the project as a watershed moment in her design career.
She offered, "This language came from surrounding myself with the colors, forms and textures of tropical plants, fungus, flowers and mushrooms. But most importantly, I could proudly support Embark's goal of just getting people outside and enjoying nature."
For a project completed in her senior studio, Spriggs studied houseplants and arrived at a solution to support the unique needs of epiphytes, soilless plants that derive nutrients from the air or surrounding debris.
"As I did research on common houseplants, I started looking at orchids, and stumbled upon a photograph of phaelaenopsis orchids in the wild," Spriggs said. "I was floored to see them clinging to 50-foot tall trees in the jungle, hanging in dense clusters. I was entranced by that image and wondered why we were selling them in pots like any other plant."
Spriggs leveraged that disconnect between what the plants need and how they are positioned as products to develop a planter specifically for epiphytes. "Much of this studio was spent researching and understanding where they grow in the wild, how they derive nutrients, and how they receive light and water." Based on her findings, Spriggs developed an indoor/outdoor planter that is part gardening tool, part home décor. "The goal was to create a utilitarian product catering to the needs of the plants, shedding light on their true nature, but remaining elegant and visually striking."
In addition to her studies at SCAD, Spriggs has enjoyed corporate work experiences with General Electric, Coca-Cola and Fisher-Price. They've combined to illustrate possible career paths for her.
"There are many outdoor companies with nature conservation at their core, or corporate companies with outdoor or gardening departments. These are areas that breach the domestic setting, ripe for injecting pieces of nature." she said. "I'd like to take those opportunities and create products that inspire people about the natural world."
For more on Victoria Spriggs, visit: http://www.victoriaspriggs.com.