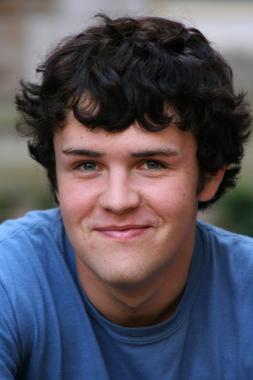 2012 SMA | Ryan Geraghty | Notre Dame
WATCH VIDEO OF RYAN'S PRESENTATION.
Ryan Geraghty is no stranger to awards. Nor is he a stranger to leveraging design to compete on stronger footing in the global market.
In addition to claiming an IDSA Student Merit Award, the University of Notre Dame graduate earned kudos from the International Housewares Association (IHA) for a project that really tested his ability to problem solve.
After receiving the assignment to deliver a solution to save counter space in the kitchen, Geraghty went to work developing concepts for cutting boards.
"I spent two months researching and conceptualizing ideas for saving counter space using cutting boards—to no avail," he said. "After some much needed advice from Professor Ann-Marie Conrado, I went back to the drawing board (literally) to look at the observational photos I had taken to find another possible solution. By focusing on the problem as opposed to making a solution, I was able to create a much more elegant and simple design."

He then devised the Bol solution—a system of bowls that stack and nest easily in order to save kitchen counter space. The IHA recognized the project with an Honorable Mention award in 2011.
In 2011, Geraghty participated in a 10-week intership in Nepal where he worked with the Association for Craft Producers (ACP), a Fair Trade organization that a number of Notre Dame design students have worked with. For Geraghty, the experience taught him about designing across cultures to deliver products that resonate in multiple markets.
The challenge of working with the artisans involves helping them transform their ideas into products that can be made and sold. Geraghty took a popular product—copper tea lights—and helped the artisans design a line extension that exploited a previously unrecognized area of opportunity: the garden.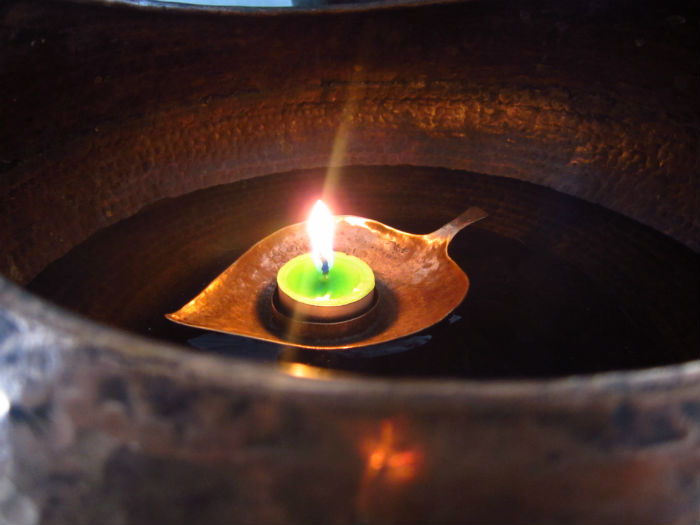 "The treatment of outdoor space is vastly different in Nepal versus the Western world," he noted. "I altered the existing designs to project their light patterns downwards and attached them to bamboo stakes creating beautiful ambient lighting along outdoor paths and gardens. It helped direct their work toward a global market."
Geraghty is the fifth Notre Dame student in six years to earn the Midwest District Student Merit Award. The reason? He cites two: a culture of sibling rivalry and Ann-Marie Conrado.
"We're all competitive, but in the way siblings compete with each other," he said. "You get a lot of feedback and help, whether you ask for it or not."
"As for the streak we've been on, I attribute that to Ann-Marie. She taught me how important storytelling can be and helped me hone my ability, which is something I'm extremely grateful for."
To view more of Ryan Geraghty's work, visit https://www.coroflot.com/rgeraghty.