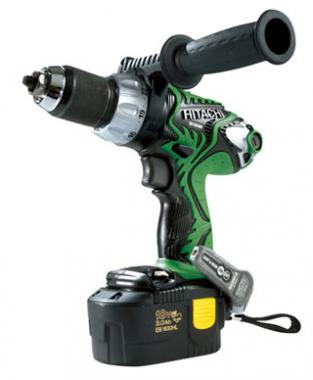 The DS 18DMR is the highest-grade cordless driver drill in the company's lineup. The design addressed ergonomic and safety issues and while adding additional functionality and a new aesthetic. The center of gravity was moved to the handle to improve balance, increase comfort and reduce blistering. The entire surface was covered with a soft material to prevent slipping, accidental damage to work pieces and to improve comfort. The soft molded handle includes fingerprint patterns on the front of as a guide, grooves on the back to prevent sweat build up, and a contrasting pattern reminiscent of high-tech sneakers. The drill includes a belt hook that can be slid out as necessary, an LED light, and a side handle that can be attached for heavy-duty operation. Improvements in the motor increased torque, while reducing noise and vibration. Sales have reached $1.2 million per month.
Contact: Jason Sauer,
Hitachi Koki USA, Ltd., USA,
770.925.1774 x234,
jasons@hitachi-powertools.com
Credit: Hitachi Koki USA, Ltd.