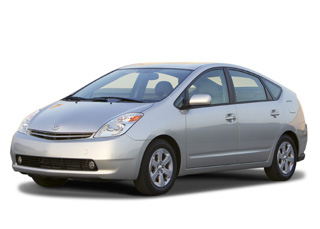 Creating a synergy between ecology and fun, the designers of this second generation Prius have blasted away the "boring" image of environmentally friendly hybrid automobiles. A clean aerodynamic form gives this 4-door sedan "car of the future" styling. Driver control and display systems have been reinvented and are now maximum user-friendly.
The inconvenience of plugging in to recharge has been eliminated.
Toyota used plant-derived Toyota Eco-Plastic and recyclable materials, improved dismantling efficiency and reduced lead and PVC.
"The Prius suits both car and environmental enthusiasts. The second iteration of Prius shows Toyota's commitment to a shift away from fossil fuel. The aerodynamic shape and modest wheel set convey responsibility towards the ground it treads on, while beneath is power train management that is beauty to the mind." - Amy Hiroshige, IDSA, Manager Design, Mitsubishi Motors Design America
Contact: Shin Sano,
Calty Design Research, Inc,
212.714.7489,
Shin_Sano@calty.toyota.com
Credit: Techno Art Research Co, Ltd. and Toyota Motor Corp., Japan