The Industrial Designers Society of America's Ambassadors program supports IDSA and the industrial design profession primarily with through content creation (thought leadership) and advocacy (support of the profession).
IDSA Ambassadors represent the very best of our industry and are leaders within their respective fields. Being an IDSA Ambassador means that these organizations are patrons of IDSA and help support our year-round programming. Through their generosity, we are able to deliver our programming to a global audience with a high level of quality and authority. In return, IDSA Ambassadors frequently contribute to IDSA programming and their stories can be found across all of IDSA's media channels, including: INNOVATION magazine, at conferences and events, social media, email blasts to thousands of readers, and on the home page of this website. Learn more about becoming an IDSA Ambassador here.
---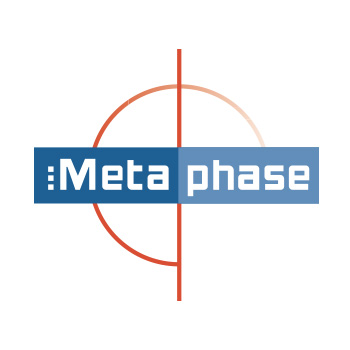 3M
3M Design is the creative engine driving design for brand and innovation at 3M. Inspired by collaborative creativity, this global team of diverse talent creates meaningful and consistent brand experiences that translate insights into new solutions.  It's not unusual for teams to encompass a combination of expertise, from product to brand to user experience to graphic design and so on. This multi-disciplinary design approach to explore thousands of materials and technologies enables the design team to work with colleagues across 3M–from R&D to marketing to business and manufacturing–to push new ideas forward. As a catalyst for change, 3M Design applies integrated thinking to identify future customer needs that tap into insights, advance technology applications and innovate industries. Outcomes have not only enriched 3M innovation, but also presented creative opportunities to help make life better around the world.
Subject Matter Expertise:
Products: Automotive and Transporation; Commerical and Industrial; Office and Productivity; Home and Bath; Medical and Scientific
Fields: Design Strategy; Design Research; Digital Design
Contact: 
Eric Quint, IDSA, Chief Design Officer
www.3m.com
---
Cesaroni Design
Cesaroni Design has won over one hundred design awards (including seven IDEA Awards), however they are best known for their ability to create products that are beautiful, user focused and can be manufactured at a profit.  Cesaroni Design also has a high respect for all the other professions that are required to bring a product to the market place. They know very well that In the real world of product development, no individual designs a product alone. Cesaroni Design's three geographic locations and extremely diversified experience, makes them an ideal partner with most potential clients. The design process is truly a team effort. 
Bill Cesaroni incorporated Cesaroni Design Associates, Inc. in 1979.  As founder and president, he is responsible for the firms strategic planning and remains actively involved in the industrial design of every project. Bill has a bachelor's degree in industrial design and a master's degree in packaging engineering, both from Michigan State University.  He is also featured in Who's Who in Design: The Leading Designers of the World.
Subject Matter Expertise:
Products: Major Appliances; Consumer Products; Fitness & Recreation; Commercial Equipment; Consumer Electronics; Furniture Systems; Housewares; Medical & Laboratory
Fields: Product Design; Design Strategy; Design Research; User Experience
Contact: 
William Cesaroni, IDSA, Founder and President wcesaroni@cesaroni.com
www.cesaroni.com
---
Covestro
Covestro is the largest supplier of polycarbonate worldwide, addressing pressing challenges and developing high-tech solutions used in many areas of daily life. For over 50 years, we have offered innovative, high-performance materials produced to the highest quality standards at our global manufacturing sites, coupled with exceptional technical support and know-how. Our engineering plastics portfolio includes Makrolon® polycarbonates (PC), Bayblend® PC/ABS blends, Makroblend® PC/polyester blends, Apec® high-heat PC, and Texin® thermoplastic polyurethanes. The main segments served by Covestro are the automotive, construction, wood processing and furniture, electrical and electronics and healthcare industries. Other sectors include sports and leisure, cosmetics and the chemical industry itself.
Subject Matter Expertise:
Products: Automotive; Electrical and Electronics; Construction; Medical; and Sports and Leisure
Fields: Wide Range
Contact: 
John Skabardonis, PhD, A/IDSA, Design Advocate, Covestro North America john.skabardonis@covestro.com
www.solutions.covestro.com
www.industrialdesign.covestro.com
---
Crown
Crown Design designs, manufactures, distributes, services and supports material handling products that provide customers with superior value. Since 1956, Crown has distinguished itself with exceptional product designs and a business approach based on vertical integration. Crown designs and manufactures 85 percent of its lift truck components, including key parts like motors, drive units and electronic modules.
Subject Matter Expertise:
Products: Commercial and industrial Transportation; Productivity
Fields: Design Education; Design Research; Design Strategy
Contact: 
Michael P. Gallagher, IDSA, Vice President, Design Center
www.crown.com
---
Metaphase Design Group
Since 1991, Metaphase Design Group has been partnering with several of the world's most prestigious and influential brands and high-profile start-ups to create award-winning product and packaging designs that rejuvenate markets, create new product categories and shape unique consumer brand experiences. Through research, human factors engineering, ergonomics, product and packaging design and user-centered innovation strategy, Metaphase's portfolio ranges from drug delivery and robotic surgical systems, and powered and manual instrument design to disposables, mobile and wearable devices, and IFU's and HE-75 research programs.
Subject Matter Expertise:
Products: Medical Devices, Consumer Products, Packaging, Commercial Products
Fields: Human Factors, Ergonomics, Medical, Research
Contact: Bryce G. Rutter, PhD, IDSA, CEO & Founder
www.metaphase.com
---
Samsung
At Samsung, we believe technology will push us forward. But at the same time, innovation driven solely by ever-evolving technology will not be enough to bring a meaningful change. It's only when the effort is accompanied by a genuine understanding and empathy towards people, a meaningful innovation can be achieved. This is why people is at the very core of Samsung design. And we believe a good design should bring positive change to people's lives. By taking on the bold challenge, designers at Samsung Electronics are striving to bring the meaningful innovations to the world. Be bold. Resonate with Soul.
Subject Matter Expertise:
Products: Computer Equipment; Entertainment Products; Wearable and Fitness Products; Health Equipment; Office and Productivity; Commercial and Industrial; Packaging & Graphics
Fields: Design Strategy; Product Design; Experience Design, Engineering, and Service Design
Contact: Hong-Pyo Kim, Head of Samsung Design America
www.design.samsung.com
---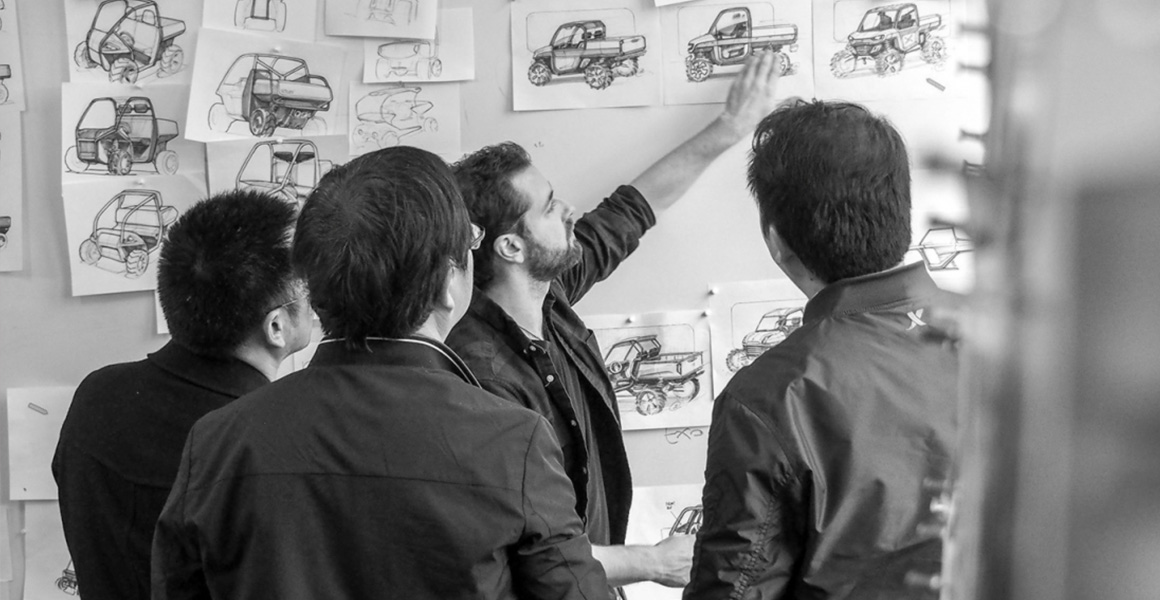 Teague
TEAGUE is the original design consultancy. Founded in 1926 by design pioneer Walter Dorwin Teague, TEAGUE's portfolio spans many firsts: the Polaroid camera, the UPS truck, the Texaco service station, the Pringles canister and the Xbox. Along the way, TEAGUE has designed the interior of every Boeing commercial airplane every produced—including the 787 Dreamliner. Today, TEAGUE is 300+ thinkers and doers with talents spanning everything from industrial design and interaction design to branding and robotics. All of TEAGUE's talents are focused specifically on travel and technology innovation, working on projects such as the NIKE + TEAGUE Athlete's Plane; next-generation devices for Intel and Samsung; the DENNY Bicycle; and the Boeing 777X. 
Subject Matter Expertise:
Products: Automotive and Transportation; Consumer Electronics; Consumer Goods and Services
Fields: Strategic Consulting; User Experience
Contact: 
John Barratt, FIDSA, TEAGUE President and CEO; IDSA Board Chair 2015-2017
www.teague.com
Techmer PM
Techmer PM LLC is a leading materials design company that has been developing creative materials solutions for customers since it was founded in 1981.   With a focus on how to modify and fine‐tune the properties of technical polymers, the company thrives on partnering and collaborating with plastics processors, fabricators, designers, specifiers and brand owners.
Drawing on a broad portfolio of resins –– from polypropylene to PEEK –– Techmer PM helps consumer and industrial product manufacturers enhance product function and appearance in scores of end use markets, and helps solve difficult business, product design, manufacturing and sustainability challenges.
Subject Matter Expertise:
Products: Advanced additives; custom colors; engineered compounds; and branded products for enhancing polymers, fabrics and fibers
Fields: Materials Design, collaborative product development, polymer science, formulation methodology, digital color technology, innovation and sustainability
Contact: 
David Turner, ARCA  Vice President, Design and Business Innovation
www.techmerpm.com