Tuesday, November 2, 2021
All times are Eastern Daylight Time (EDT)
11:10 am
Design for Business
David Allan, IDSA | Stryker Instruments
How many times have you been asked to produce a concept sketch for tomorrow's meeting? Designers are often asked to magically dream up innovative solutions on the spot, yet rarely get the time or budget to do what they feel is their best work. Just turn on the creativity between 9-5 and crank out those ideas! Right? This is very often the reality of design within business.
During this session, David will discuss building design competency within an organization and creating a culture of understanding and collaboration that delivers recognizable value to the business.
11:50 am
Designing for Sustainability
Stacey Stormo | Stormo & Co.
The world is changing rapidly, and businesses are struggling to keep up. Join Stacey as she will introduce you to the business and madness of strategic design. Attendees will utilize principles from design methods like the Double-Diamond Design process to dive into some of the world's most wicked problems and explore how we can make meaningful change (and fast). During the session you'll use this design framework and apply it to the UN Sustainable Development Goals to come up with strategies you can take back to your organization to either start your sustainability journey or sharpen your strategy and become a change leader.
12:30 pm
Designer in Sheep's Clothing
Jeanette Numbers, IDSA | Loft
We are at the forefront of a creative revolution, but why does it not feel that way for so many designers? As independent design firms slowly get consumed by corporations, designers have to fight for a seat at the table. Jeanette will expose the reality that many designers face and share her advice for advocating for design thinking.
---
Break ------------------------ 1:10 - 1:30 pm ------------------------ Break
---
1:30 pm (breakout A)
KeyShot in Design
Karim Merchant | KeyShot
A KeyShot overview session that covers many of KeyShot's latest features, as well as a few that are particularly useful in today's remote work environment.
This session is sponsored by KeyShot.
1:30 pm (breakout B)
The Story Behind Healthcare Packaging Design
Pieter van Gool, IDSA | SÜDPACK MEDICA AG
Pieter will present the story of medical packaging, illustrating steps from concept design all the way to patient delivery, where every second counts to saving lives. This includes eye-opening, engaging, and interactive delivery of industrial design methodologies used, manufacturing, and industry facts. This Industrial Design focus has allowed his customers to become part of the packaging design thinking process, ultimately leading to better patient safety.
Pieter will share real-life examples where implementation of industrial design changed the conservative packaging engineering community to reduce lead times, increase cross-team collaboration, and improve first-time-right delivery, to name a few positive outcomes. He'll also show basic sketching tricks that can be taught to anyone. The whole presentation builds up to a climax where a design error and its associated challenge are turned into an opportunity, resulting in multiple design awards.
1:30 pm (breakout C)
Stop Chasing Seats and Tables
Joseph Meersman | Intapp
What does 'A Seat at the Table' mean? It's time to take something we hear and break it down into something actionable. Maybe you are a Design Leader that sits at an executive's table. Maybe you aren't, at least not yet. Either way, there are some important distinctions between the types of tables and the seats one can have in their design career. In this presentation, Joe Meersman will elaborate on the 'Getting a seat at the table' metaphor to provide pragmatic insights into what you can do to earn, keep, and move seats at the table.
2:30 pm
The Journey of Building Design Culture into Multi-national Corporations  
Mauro Porcini, IDSA | PepsiCo
Mauro Porcini joined PepsiCo in 2012 as its first Chief Design Officer and began infusing design thinking into the company's DNA, leading a new design-led innovation approach across its iconic food and beverage portfolio. Mauro will detail PepsiCo's journey to further integrate design into the culture of the organization around the world, unlocking opportunities for the products and the brands of today and inventing the ones of the future. He will highlight the importance of "co-conspirators" to drive design thinking across global organizations, he will touch on the intersection of design and sustainability, and he will share his belief about the importance of being "human-centered" to be able to drive breakthrough innovation and generate meaningful and loved brands.
3:10 pm
Day 1 Speaker Q&A Roundtable
Live Q&A session with Day 1 speakers. Don't miss your chance to ask them questions!
5:00 pm
Happy Hour!
Join in with your beverage of choice for networking and fun.
11:10 am
How to Light Up Design Collaboration with Your Fully Remote Teams
Christopher Tobias | athenahealth
Great design begins with lots of 'messy' team collaboration, brainstorming and iteration. But fully remote teams often struggle with low creative energy, lack of engagement and difficulty meeting commitments. Discover ways to 'amp up' your remote teams with personal connection, creative freedom and deeper relationships. The result is high-quality work in less time, and it's more fun too. This session will send you home with a personal plan for improving your remote team's creative energy and engagement.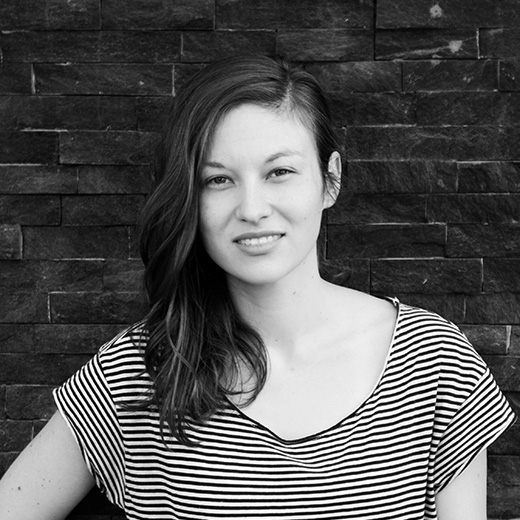 11:50 am
Storytelling for Designers: Embracing the Slide Deck
Claire Lorman | Method
Today, having a seat at the "table" usually includes designers who are key members of C-Suites and are called upon to make both business and design decisions. However, in order to cement the seat you're offered, you need to have the ability to tell compelling, powerful stories in language that goes across disciplines. Our role boils down to helping others better understand the power of design, and more often than not, that takes the form of slides.
Slides have the power to influence more than we think. By implementing storytelling techniques that are traditionally kept out of the design realm, we can use the digital page to truly transform businesses and futures.
12:30 pm
Pricing Creativity
Blair Enns | Win Without Pitching
Pricing should be a creative act, says Blair Enns, author of Pricing Creativity: A Guide to Profit Beyond the Billable Hour. But in a design firm, it rarely is. Instead, designers see their firm trapped in a narrow band of prices they can command, a band from which it is not easy to escape.
"Your prices are like a prison cell" says Enns, "but it's a prison of your own making rather than a marketplace reality." By thinking more deeply about value and thinking more creatively about how to capture some of that value, you can keep expanding the walls of that cell until one day they fall away completely. In this talk, Enns, who is the founder of Win Without Pitching, the sales training organization for creative professionals, will map out the steps to untethering your prices from effort and marketplace forces.
---
Break ------------------------ 1:10 - 1:30 pm ------------------------ Break
---
1:30 pm (breakout A)
Industrial Design Metrics
Yariv Sade | Stratasys
Many companies find it difficult to quantify product design quality and measure the impact of design on their business. As a result, they tend to base product design decisions mainly on intuition and experience, rather than numbers and data, and design is not well-supported by the management. 
This session illustrates that while measuring design is complicated, it is extremely important. I will share methods and tools (Design ROI, 3D printed CMF models) that you can use to integrate a data-driven design approach, evaluate product design potential, measure design ROI, and advocate the impact of design on business performance. 
This session is sponsored by Stratasys.
1:30 pm (breakout B)
Creating Delightful Hardware with Remote Teams
Mike Bubolz | EISEN DEV
Since the pandemic, the way we work has changed. According to a New York Times poll, only 20% of respondents want to return to the office, and companies are listening. I run a design firm that creates delightful hardware for start-ups; but here is where it gets interesting. There is no office. In this presentation, I will speak to not only how to manage a globally located and 100% remote design team, but also how to help your culture thrive.
1:30 pm (breakout C)
Foster an Entrepreneurship Mindset Through Curricular & Extracurricular Activities
Xue Dong, IDSA | East Stroudsburg University of Pennsylvania
The Entrepreneur Mindset has become more critical in today's design industry. Thus, it is vital to incorporate entrepreneurial skills in design education. Xue will share her experience of encouraging collaboration and entrepreneurship activities in the "new normal" era through business plan competition, mentorship programs, and extracurricular activities. Overall, the topic will push us to rethink how to infuse interdisciplinary study and new technology into industrial design education. In the end, she will invite one of her students and involve the audience with live interactions.
2:30 pm
How to Become a Transformation Accelerator (and Exponentially Increase Your Market Value)
Shari Novick | Vee
Topics, insights and ideas Shari will share include:
The trends that have led to The War for Design Talent. These trends are driving ever greater demand for the unique skills and capabilities Design brings to industry, government and society as we face massive disruption that's forcing organizations to accelerate digital transformation to survive, innovate and grow at scale
Examples of successful leaders at leading established and emerging companies Shari has worked with
How design leaders in any industry, type and size of organization can use their superpowers to drive purpose-led change, become transformation accelerators and increase their market value exponentially
3:10 pm
Day 2 Speaker Q&A Roundtable
Live Q&A session with Day 2 speakers. Don't miss your chance to ask them questions!