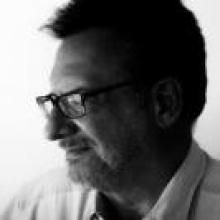 Thomas S Shiner
Thomas S. Shiner, AIA, IDSA | Museum & Library Furniture
Tom Shiner often works at the intersection of architecture and industrial design. Exemplifying that good design is essential and fundamental, Shiner's work has given new wider dimensions to the terrain in which people interact with design.
While earning his bachelor's in architecture from Virginia Tech, Shiner, a life-long furnituremaker, won a national furniture design competition. After graduation, he worked internships in Switzerland and the Netherlands. Distinguished for his furniture, his portfolio got him an invitation to study furniture design at the Royal Academy of Fine Art in Copenhagen.
Shiner returned to his hometown, DC, to work designing commercial interiors before starting his own firm for architecture and product design in 1982. He has designed residences and interiors, new construction and renovation, in the US and abroad. Gaining years of experience designing interiors, homes and custom millwork for private clients, he also worked with corporate clients like Brickel Associates, Spinneybeck-Design America, Sikorsky and others to develop furniture designs. He has designed significant award-winning architecture projects Berlin, Germany. Shiner returned to his Alma Mater in the '90s to help establish the industrial design program at Virginia Tech.
In 1997 Shiner founded Museum & Library Furniture, a company manufacturing quality furniture primarily for use in museums. His company has provided seating and other elements for dozens of museums and institutions including the National Museum of American History, Morgan Library, Georgia O'Keeffe Museum, San Francisco Asian Art Museum, Monticello, Mark Twain Museum in Hartford, Hamburger Kunsthalle, Museo Interactivo de Economia in Mexico City, Gates Foundation, and others. Shiner has won numerous awards, including the Virginia Society AIA INFORM award twice, for furniture designs. Shiner's furniture was chosen for THE NEXT WAVE, a recent industrial design exhibit at Artisphere in Arlington, VA. In spring 2013, he introduced new designs through Museum & Library Furniture at the American Alliance of Museums MuseumExpo in Baltimore and NeoCon in Chicago.
Shiner lives with his wife, an editor for a Smithsonian publication, in Bethesda, Maryland. Besides daily work in his studio, he models furniture in a workshop in Leesburg, VA.