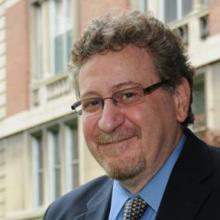 Vincenzo Iavicoli
Vincenzo Iavicoli, IDSA | Founder, Iavicoli-Rossi
Michigan Chapter Innovation Liaison 2012



Vincenzo Iavicoli is the founder and creative director of the design consultancy Iavicoli-Rossi, which develops acclaimed products, environmental art works and interior projects for a range of clients worldwide. He lived and worked in Europe, Asia and America, acquiring a deep knowledge of the culture, markets and organizational procedures in the three continents. This global expertise, combined with his multidisciplinary background, make him acquainted with complex design tasks and responsive to design challenges. Throughout his career, he has worked in academia developing his teaching practices to advance industrial design education globally.



Prior to becoming the current Chair of Product Design and Professor at the College for Creative Studies, Vincenzo taught at Tsukuba University and Tama Art University in Japan, at ISIA (Istituto Superiore per le Industrie Artistiche) and Polimoda in Florence, Italy. He spent nine years at Art Center College of Design, first in Switzerland and then in California, where he served as Professor and Corporate Liaison Director, responsible for negotiating industry sponsorship of studio classes and overseeing the projects.