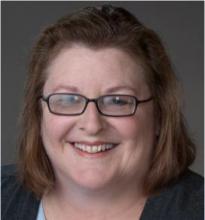 Katherine Bennett
IDSA board member: 2005-2006
IDSA education section vice president: 2005-2006
Specialist in research, strategic planning, information architecture and design development. Focus: understanding the user experience through qualitative methodologies and applying this understanding to strategic innovation.
Design educator at Art Center College of Design since 1988: Product Design, Liberal Arts, and Grad ID departments. Taught at both Pasadena and European campuses. Spoken at UCLA, USC Graduate School of Business, the Design Management Institute conference on education at Stanford University, as well as the Industrial Designers Society of America (IDSA) National Education and Western District conferences.
IDSA education vice president and an IDSA board member from 2005 to 2006 term. Bennett's previous positions included Western District Education representative, juror for the IDEA and Dyson competitions and IDSA / LA chapter chair. As education vice president, she chaired two National Education Conferences.
Research for: Avery Dennison, Cannon, Borden, Acco, and Berol Prismacolor.
Industrial designer for Don Chadwick, Saul Bass, Hauser, Henry Dreyfuss Associates, and in her own consulting practice. Experience: a full range of industrial design projects, including office and residential furniture, laboratory and business equipment, gas stations, kitchen tools and other consumer projects. At Mega / Erg, a Nissan-funded think tank devoted to advanced concepts for the office of the future: solutions in workspace design, technology management and ergonomics. For German cookware manufacturer WMF AG: cookware and tableware for today's showplace kitchens.