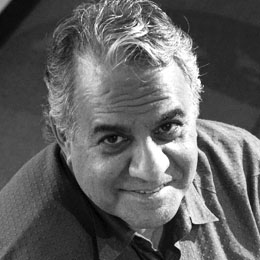 Ravi Sawhney, FIDSA
Founder & CEO
RKS Design
Ravi Sawhney is an author, entrepreneur, speaker and lecturer. He has spent 40 years at the forefront of product and technology innovation. He has grown his industrial design consultancy, RKS Design, into a global leader in the fields of strategy, innovation and design.
Sawhney has incubated and run several businesses that have helped generate more than 250 patents and 200+ design awards on behalf of RKS's diverse list of international clients. His work has been featured on the cover of Business Week's best product design issue, published by HBS in case studies and taught globally.
---
P/A: A Fusion of Maslow & Campbell's Concepts into a Design Thinking Methodology
For more than forty years, Ravi Sawhney has been designing and innovating for start-up companies—from innovators, such as KOR Water, to some of the largest, well-known brands including Pepsi, Sharp and Unilever.
In each case, his repeatable, scalable and universal tool has guided his RKS team to connect with the audiences it serves. Design is no longer just about winning awards and creating great portfolios—it's much more. So often, RKS has helped improve the quality of people's lives and provided levels of self-esteem that can only be created through insights into the "self." P/A helps all stakeholders connect and relate to global audiences and their environments in ways that may be impossible otherwise.