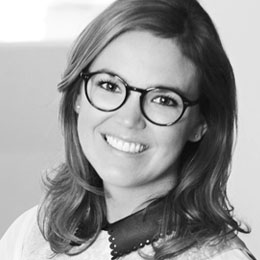 Patricia Miller
CEO/Owner
Matrix 4
Patricia Miller is the CEO and owner of Matrix 4—a design and manufacturing house in Woodstock, IL supporting makers of all sizes across several phases in one house: design, engineer, tool and plastic injection mold and FDM 3D printing manufacturing. Read more in Plastics News: Women in Plastics.
Previously, Miller was a marketing executive with Halozyme Therapeutics—a biopharmaceutical company commercializing new products that target the extracellular matrix for diabetes, oncology, dermatology and autoimmune. She was responsible for marketing strategy, business development and profit and loss across the company's proprietary and partnered programs.
Miller worked with Eli Lilly on strategic major market product launches in the United States and globally in Neuroscience, Men's Health and Diabetes publications.
Manufacturing 2.0
How do we rethink manufacturing beyond the traditional sense? Patricia Miller, CEO/owner of Matrix4, examines how advancements are redefining the rules and definition of manufacturing and the new ecosystem. What are the implications to physical product space—from design to full scale manufacturing?