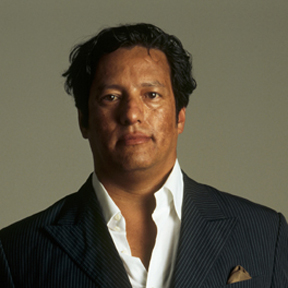 Oscar Peña | Philips Design Lighting
"Is it a pleasure to use? Clarity, appropriateness, authenticity and focus on the human content define my designs, whether it's a concept or for the mass market."
Oscar Peña is global senior creative director at Philips Design Lighting where he oversees everyday design projects and strategic design initiatives, particularly for professional lighting products and solutions. Since joining the lighting group, he has been creative director for the following products: FreeStreet outdoor luminaire solution, SpeedStar LED outdoor luminaire range, StyliD LED spot retail range, LunaVision, outdoor luminaire range, DaySign LED indoor luminaire range, DayZone LED office luminaire range, DayWave Led office luminaire range, Novallure LED lamps, ToBeTouched lighting controls, LED Bicycle lights, LivingColors CONIC home luminaires range, LivingColors white and color light home luminaires range and ´OH…LEDs the beauty of interaction' home luminaires range.
Whether designing on a conceptual level or for the mass market, Pena's investigation of 'the essence of serious play' and his focus on the human content of contemporary design are recurring themes in his work.
Peña's career has spanned a number of continents and design disciplines. He worked at Bill Stumpf & Associates and Seitz Yamamoto Moss in the US before joining Philips Design in 1987. Since then he has been involved in the design of numerous consumer products, including televisions, mobile phones, digital cameras, bank teller machines and kitchen appliances. He also headed the Philips Design Milan office, and was appointed head of the Man and Activity department in Eindhoven at the Design Academy Eindhoven, The Netherlands, in 1996. This appointment is primarily involved with the department's design vision and direction.
Peña's work has been published in global design magazines and books denoting design excellence: AXIS, ID Annual Design Review, Interior View, Mondo Materialis, WIRED. In 2005 he was part of an exhibition at the Design Museum in London 'Under a Tenner' with 15 top world designers. He has lead teams that have been awarded iF Design Gold, Best of the best Red Dot and Dutch Design week awards in 2010 and 2011.
Oscar Peña was born in Colombia. He trained at Xavier University, Bogota, Colombia where he received his diploma industrial designer (1982). He completed his postgraduate studies in visual communications at Minneapolis College of Art and Design (1985).