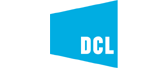 Headquartered in Boston, and with locations in Orlando and New York, DCL is an award-winning manufacturer of custom signage and architectural specialties for the built environment. Since 1984, DCL has been partnering with architects and designers to provide innovative solutions for the corporate, educational, entertainment, healthcare, hospitality, restaurant, and retail industries worldwide.
DCL provides complete solutions for some of the top firms in the Experiential Graphic Design field – who count on their expert consultation and capabilities to execute a project flawlessly time after time. Our commitment to our client's vision, the design process, and consistently delivering an unparalleled product and experience is our greatest success.
To learn more about our custom manufacturing, fabrication and installation services, visit www.designcommunicationsltd.com.
DCL's services include:
Pre-construction Analysis
Planning & Scheduling
Construction Management
Documentation & Consultation
Implementation & Site Management
Design Engineering
Custom Manufacturing & Fabrication
BOSTON | ORLANDO | NEW YORK
CONTACT INFORMATION
25 Drydock Avenue
Boston, MA 02210
www.designcommunicationsltd.com
Phone                  617.542.9620
Fax                       617.951.0777
Email                   Project Development
Contact Name    projdev@dclboston.com