IDSA 2016 International Conference set for August 17-20 in Detroit
Designers are driven to make things happen. They begin with dreaming and bring the dream to reality, even when others don't have faith. We are the hand that introduces the future to the present, all while striving to benefit people, community and industry. As industrial designers, we play a critical role in advancing the satisfaction of life through experiences, social innovations and enjoyable services. At the 2015 International Conference In Seattle, IDSA celebrated 50 years of successful achievements. From August 17-20, 2016 at the Detroit Marriott at the Renaissance Center, we will contemplate and share how we are Making Things Happen in industrial design and related fields during the next 50 years.
Detroit has been an epicenter for making everything and anything. Music, food, automobiles, furniture, arts, crafts... you name it. Here, the people are ambitious, passionate, full of pride and above all, have an ambition to make things happen. If necessity is the mother of invention, in Detroit, optimism is the father who gets things done. The city had a magnificent history and went through a dark tunnel of economic hardship. Now, revitalization is underway and making headlines around the globe. Join us in a celebration of industrial design and all that is happening in this great city. Witness the change and talk about how we are going to make things happen!
Congratulations to Liam Hawry, director of industrial design – packaging, Berlin Packaging for winning the logo competition.
Mark your calendar and experience the journey now on @IDSA #IDSADetroit16 #IDSAIDEA on Twitter. And remember to enter the 2016 International Design Excellence Awards (IDEA), with the Ceremony and Opening Gala set for August 17 at The Henry Ford Museum in Dearborn, MI.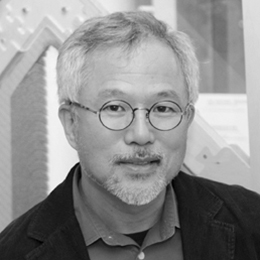 Sooshin Choi, IDSA
Chair, IDSA 2016 International Conference
Provost and Vice President for Academic Affairs, College for Creative Studies-Detroit