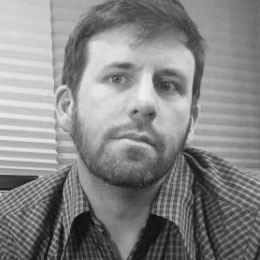 Patrick Monahan, IDSA
Chair, IDSA Rocky Mountain Chapter
Patrick Monahan, IDSA, has been working in new product development since 1998 and a partner/industrial designer at Design Elevation since 2015. That's also the year he became chair of IDSA's Rocky Mountain Chapter. Monahan worked exclusively with commercial/industrial equipment for nearly a decade. As a consultant, he worked with many startup companies and led them through the entire product design process, from research and concepting all the way to preproduction.
Monahan enjoys front-end design work. From a business standpoint, he has led cross-functional teams through user research and concepting exercises, discovered opportunity gaps and created innovative products to fill those gaps. On a personal level, he loves the connection with people that is established during research and early concept development. "I feel good when I see how my work can help people feel better, keep them safer, work more efficiently or just be excited about interacting with an object," says Monahan. "I get satisfaction from the whole process and do love to see products, real objects, come to life but I love the front-end work the most."
He also has a passion for outdoor sports and enjoys any opportunity to work on those kinds of products.
With the lighting fast advances in tech, Monahan's territory is the place for designers to be these days. "The Rocky Mountain region is experiencing amazing growth with technology companies and startup companies," he points out. "I believe that there are opportunities to increase the visibility of our local industrial design community. For this to happen, we need to continue building our network. I would like to see more industrial designers come out and join the community."