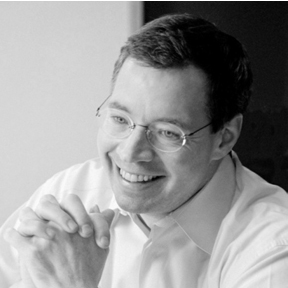 LARRY KEELEY, A/IDSA
President and Co-Founder
Doblin Inc.
Larry Keeley, A/IDSA is a strategist who has worked for 30 years to develop more effective innovation methods. He is president and co-founder of Doblin Inc, an innovation strategy firm known for pioneering comprehensive innovation systems that materially improve innovation success rates. He frequently lectures and publishes on strategic aspects of innovation. Keeley is completing a book on innovation effectiveness, The Taming of the New, which outlines a comprehensive approach to effective innovation and the role of leaders in driving innovation within enterprises. BusinessWeek named him one of seven innovation gurus that are changing the field and specifically cited Doblin for having many of the most sophisticated tools for delivering innovation effectiveness. They also selected Keeley as one of the world's most influential designers in 2010. He is a board member for Chicago Public Radio, where he has charted strategy for what has become an innovation engine for public radio across the US—helping to foster This American Life.
Session Title:
Frontiers of Fusion
Go to 2012 Midwest Design Dialogue Conference Speakers List