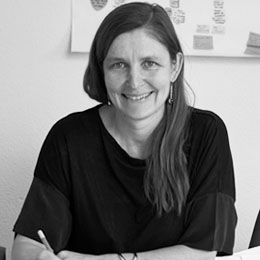 Juliane Trummer
Insights & Strategy Director
Mormedi
Juliane Trummer has been working for 20 years on the interface of industrial design and design strategy for leading corporations and consultancies in the United States and Europe. She formed part of the strategic design team for the 787 Dreamliner while working for TEAGUE/Boeing.
As Mormedi´s insights & strategy director, Trummer has led innovation projects for corporate clients in the banking, telco, health, public transportation, energy, consumer product and airline industry sectors with focus on digital and physical, as well as service design.
---
Which new business opportunities should an energy company pursue in an ever-connected world? This is the challenge Repsol, a multinational oil company headquartered in Madrid, Spain, presented to product and service Innovation consultancy Mormedi.
Director of Insights & Strategy Juliane Trummer will share how the Mormedi team helped Repsol to identify, conceptualize, validate and model promising business opportunities through a customer-centric approach and by leveraging the digital dimension.
The result? After multiple iterations, four scalable new services materialized, along with their experience maps and business models. These new services (hybrid or purely digital) are anchored in both customers' needs and client's capabilities. Because of their high-income potential, the newly-designed services are currently under development—aiming to transform the current relationship model of Repsol with its clients.