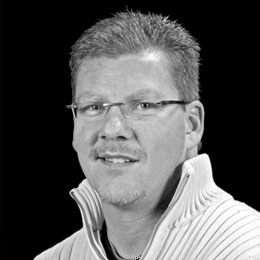 Darren Chilton
Program Manager, Product Strategy and Development
solidThinking, Inc.
Darren Chilton is a program manager for solidThinking, Inc., where he applies his passion for industrial design to drive strategies and direction in the development of CAID software. He specializes in design processes, product development techniques and technology that impact industrial design. He previously worked as the studio lead for transportation design at the parent company, Altair. Chilton earned his degree in industrial design/transportation from the College for Creative Studies in Detroit.
---
Think Like a Designer; Move Like an Entrepreneur
Innovation and game changing ideas sometimes come from the most unlikely places!  As designers and product developers we need to know how to spot them—but more importantly, what to do next. Darren Chilton of solidThinking and Jamey Amrine of Toggled will describe how an innovative Motor City auto project with a goal to develop an eco-friendly bus—led to a new way to interact with light and spawned a tech start up.  They'll also explore the impact designers have on the innovative process; and dive deep into the process, the passion and the insights that led to game-changing IP in an unlikely market.
Chilton and Amrine also will discuss best practices for uncovering and making a business around great ideas and share insights for delivering results  with real world examples of how to turn ideas into instruments for global impact.