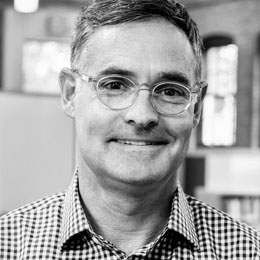 Matt Glendinning, PhD
Head of School
Moses Brown School
Matt Glendinning is head of school at Moses Brown School in Providence, RI, and was formerly director of Cambridge Prep Experience in Cambridge, England. With a background in history and education (MA, MEd, PhD), he writes and speaks frequently on trending topics in education and consults privately on designing and energizing the strategic planning process. A devotee of experiential learning and ways that design can accelerate both pedagogy and leadership, Glendinning is a trustee of the Friends Council on Education, the American College in Greece and Leadership + Design. 
---
Design and the Retooling of College Prep School
What's the purpose of school when much of humanity's collective knowledge can be accessed instantaneously on smart phones? Our rapidly changing, interconnected world now seems to value and reward skills such as creative problem solving and collaboration at least as much as mastery of concrete information—posing an existential challenge to traditional college prep schools.
Moses Brown, a 232-year-old Quaker school in Providence, RI, has turned explicitly to the principles of design to energize its leadership, curriculum and campus. Head of School Matt Glendinning describes the school's journey, including partnerships with the local design and entrepreneurial community.