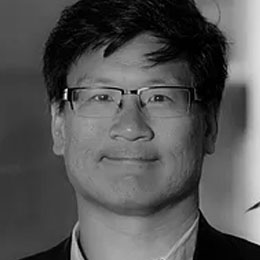 Mark Huang
Director of Economic Development
Providence, RI
Mark Huang is the director of economic development for the city of Providence, RI. He's focused on New Economy sectors in food, the blue economy, tech and health. He is a director at Tern, an urban mobility company and Alfanar USA, a venture philanthropy non-profit focused on the Arab world.
Huang has more than 15 years of venture capital investment experience in sustainable-related technologies. In 2007, he co-founded Novus Energy Partners, a US-European Cleantech VC Fund that had a focus on EVs, LED lighting and renewable energy. Previously, Huang served as a senior vice president at GE Energy Financial Services, where he was part of the core team that re-started GE's venture efforts in 2006. As a US Army Reserves Civil Affairs officer, Huang was mobilized to Baghdad in 2003. He primarily worked on economic development in Iraq.
Huang holds a BS in naval architecture and marine engineering from Webb Institute and an MBA and a master's degree in international affairs from Columbia University.
---
The Emerging Silver Economy
Mark Huang, economic director of Providence, RI, will share a case study on how design thinking can apply to economic development.