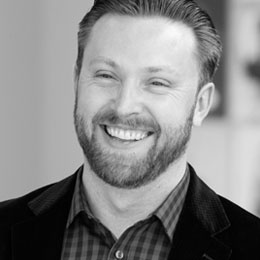 Chris Brown, IDSA
Sr. Business Developer
Design Central
Chris Brown is a leader committed to supporting those around him as they make a difference in the world. As a senior business developer at Design Central, co-founder of an inclusive indoor play center for children of all ability levels, and an overall life enthusiast, Brown can often be heard saying, "Let's work together to create something great!"
Brown has touched the lives of those beyond the world of design too, dramatically improving the lives of children with special needs and their families with Hoot Studio, LLC. Brown utilized his design background to create a safe space for these children to engage with others and run, jump, laugh and play in ways that work for them.
With years of experience in design research, leadership, marketing, and operations, Brown is uniquely equipped with the perfect set of tools to tackle any professional challenge, from contract negotiations to mapping product strategy. Outside of work, Brown gets heavily involved in local entrepreneur events and leadership skills culture, keeps a keen eye on the comedy scene, and learns the ropes of being a dad.
---
Statement of Candidacy
The leadership of our chapters is the lifeblood of our organization. If they are thriving, IDSA is thriving. As a chapter chair, I experienced this first hand. I was well supported, and we doubled the chapter membership during those two terms. As the central District Chapter Representative (DCR) and District Vice-President (DVP), I understand what is necessary to support chapters with their goals. It's my intention to mutually support the IDSA Board and the DCR's/Chapter Chairs by injecting passion and demonstrating growth through measurable goals/results.
I have a vision to continue and accelerate the aligned efforts of my work as the DCR of the Central District, and the forward-thinking work of our current Chapter Director Rebecca Alvord. As the DCR serving on the membership value committee, I am working to improve the experience and benefits of our volunteer leaders.  As a team we researched and created new benefit offerings including a flat rate of $150 for Young Professional membership, and discounts for conferences to all chapter officers.
As the Chapter Director, I will support the DCR's with leadership coaching and resources to lead the district chairs into the future of the industry. I see the Chapter Director's job as elevating the Chapter Chairs and DCR's to their full potential within their term. I thrive on working with leaders to uncover their personal and professional goals and aligning those with their volunteerism. I believe that it is the responsibility of IDSA to produce unstoppable design leaders through our support and development of the local chapter leadership, and this will be my priority if elected.