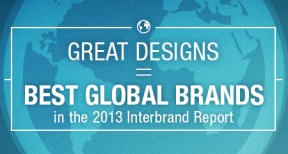 Learn more about the International Design Excellence Awards 2014 here! IDEA Winners Take Center Stage in List of 2013 Best Global Brands
Learn more about the International Design Excellence Awards 2014 here! Pivot is a student design that received an IDEA win this year for its innovative solution for helping human trafficking victims.
Have you ever wanted to shoot a movie but don't have the money? Well, now you can. Thanks to the Blackmagic Cinema Camera, which costs less than $3,000 and brings high end film making technology to the mass market. Recently, Arby's shot a...
LittleBits are the little big innovation to keep an eye out for! In addition to winning the IDEA 2013 Gold, littleBits have won over 18 awards. Recently, littleBits designed a 4ft. kinetic sculpture that was displayed in the MoMA...
Tesla isn't the only IDEA contestant walking away with another IDEA award.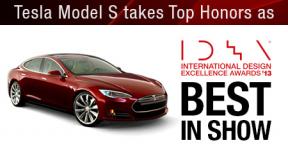 This year the Tesla model S outpaced all other 2013 gold winners and sped away with the coveted Best in Show. Tesla and Audi went head to head in the transportation category and Tesla won out, scoring a Gold IDEA to Audi's Bronze....
HERNDON, Va., July 1, 2013 – The Industrial Designers Society of America (IDSA) revealed its winners of the International Design Excellence Awards (IDEA®) 2013 competition—a celebration of design excellence in products, sustainability,...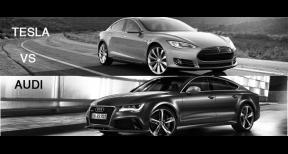 Being an IDEA gold winner has a nice ring to it. And the big question on everyone's mind, as we wait for the July 1 unveiling of 2013 winners, is "Who's it going to be?"
IDEA 2012 jury contemplating finalists at the Henry Ford Museum last year. This year the number of entries submitted to IDSA's International Design Excellence Awards grew by 18 percent. And, that increased participation was on a global...
Every year we see some of the most innovative and thought-provoking products and concepts come out of the IDEA competition crowned as gold winners. These projects always leave us craving more information about the approach, their...