An integrated panel talk featuring local product and industrial designers discussing process, concept, experience, and production of designing physical products.
Starting 9am on Saturday March1st K-12 teachers from all around Kansas City participated in a morning bootcamp to be introduce to new and innovating ways to prepare their students for the future.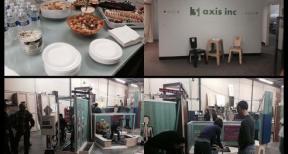 The 3 Axis Inc Studio Tour event was on the chilly evening of Thursday December 12th, 2013. A few members braved the cold to mingle, meet the 3 Axis team, and catch a glimpse of their awesome new space.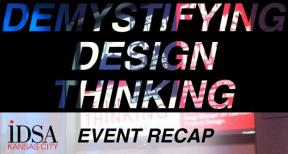 Design thinking took center stage June 13, 2013 at Garmin headquarters in Olathe, KS.
Design Thinking, how do you use it?
Over 60 designers, students, teachers, Makers, and entrepreneurs attended the "MakerBot and The Next Industrial Revolution". The event was centered on the Maker movement and rapid prototyping technology provided by MakerBot.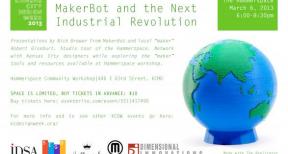 As part of the Kansas City Design Week 2013, IDSA Kansas City in partnership with SEGD present the 3D printing revolution, refreshments, and workshop open house.
Our final event of the year was a casual networking event at Barley's Brewhaus.
None